More Workshops and Events
with Tzivia and Justina
---
Join Tzivia Gover
The Mindful Way to Sleep and Dreams
What Are Your Dreams Telling You: Dreams as a Path to Wellness
Dreaming on the Page Writing Workshops
For up to date information about events with Tzivia visit the Events Page at tziviagover.com
---
Join Justina Lasley

My Interview on Debbie Weisman's Podcast
November 4, 2019

Available here on

Apple Podcasts or many other podcast venues
Joining Debbie Weisman on Dream Power Radio, part of the "Amazing Women and Men of Power" network, to share my passion for our waking and sleeping dreams. The show focuses on exploring both daytime and nighttime dreams and how by paying attention to all aspects of these dreams we can achieve our dream life.
---
Join Me on Facebook Live!
November 7, 2019 at 12 Noon EST (Daylight Savings ends on November 2!)
I'm creating a series of Facebook Live sessions: The Dream Effect: Transform Your Life! The source material is from my book, Wake Up To Your Dreams: Transform Your Relationships, Career, and Health While You Sleep (WU2YD).
In my last Facebook Live, I suggested that you take the goals assessment on page 24 in WU2YD. Please share your goals on the DreamSynergy Facebook page right now as we go through WU2YD together.   I want to support you by offering opportunities for continued personal growth in dreamwork.
On November 7, I will give you an overview of Chapter 1 "Wake Up to Your Life and Your Dreams" in WU2YD. I will reflect on any questions you choose to post on Facebook before or during the live session. Click here to go to my DreamSynergy Facebook page. During the live session, I will give you an exercise that will help you get a glimpse into the meaning of an image in your dream, so be sure to write down one of your  dreams before tuning in.
---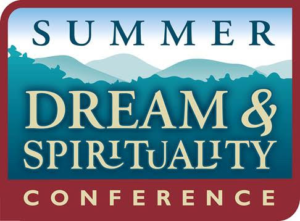 Wake Up to DreamSynergy™!: Use Your Nighttime Dreams to Make Your Daytime Dreams Come True
May 24-29, 2020
Located at the Haden Institute's Summer Dream & Spirituality Conference
In this workshop, you will learn about and participate in Wake Up! to DreamSynergy™ -a practical, innovative, step-by-step process to understanding and using dreams to facilitate sustainable change in yourself and/or your clients. Participants will receive take-a-ways that can be applied immediately to personal development and transformation, regardless of specialization.