2020 Schedule
Live, interactive, online workshops with Tzivia Gover, Justina Lasley, and the Institute for Dream Studies
Enjoy the creativity and wisdom of your dreaming mind, and give yourself the gift of meaning.
Explore your dreams with a community of dreamers from around the world.
Join an Institute for Dream Studies' Online Dream Group today!
---
Upcoming Events:
---
Join Justina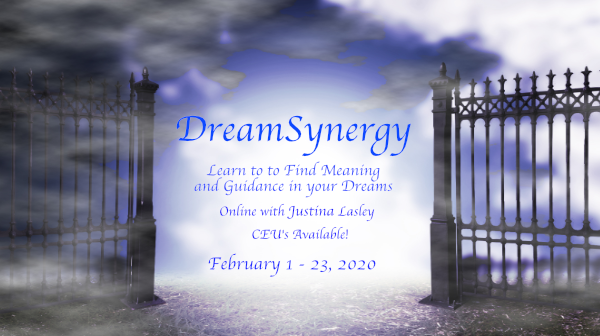 Glidewing Online Courses presents DreamSynergy: Learning to Find Meaning and Guidance in your Dreams 
February 1-23, 2020
Located online at www.Glidewing.com
Are you using the incredible wisdom, creativity and insight available to you each night? In this experiential DreamSynergy™ workshop, Justina Lasley personally guides you through practical exercises for understanding the meaning of your dreams so that you develop skills for becoming your own dream counselor. You may watch videos and ask Justina questions to fit your schedule.
CEUs Available! Contact us for more info!
---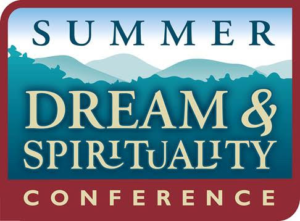 Wake Up to DreamSynergy™!: Use Your Nighttime Dreams to Make Your Daytime Dreams Come True
May 24-29, 2020
Located at the Haden Institute's Summer Dream & Spirituality Conference
In this workshop, you will learn about and participate in Wake Up! to DreamSynergy™ -a practical, innovative, step-by-step process to understanding and using dreams to facilitate sustainable change in yourself and/or your clients. Participants will receive take-a-ways that can be applied immediately to personal development and transformation, regardless of specialization.
---
Join Tzivia
Dreaming on the Page
Creative empowerment and personal growth through writing and the imagination
5 Weekly, Interactive, Online Videoconference Classes
$195 when you register now
Thursdays, March 5 through April 2, 2020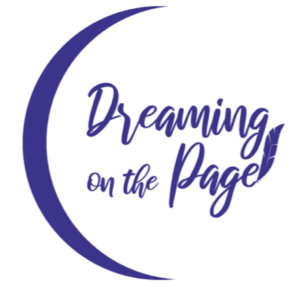 Everybody dreams, whether they remember them or not, and everybody had a story to tell, whether they consider themselves a writer or not. Tapping into the intersections of these two universal and powerful modalities allows us to access the deep wisdom of our dreaming minds and supercharge our writing for personal growth, publication—or both.
This workshop is open to everyone who wants to increase self-awareness, reinvigorate their creativity, and connect to themselves and others in a unique and affirming way.
In this workshop you will:
Learn to quiet the censor and unleash your creative potential
Write from prompts that combine dreams and writing
Practice techniques for inviting helping dreams to guide and support your writing and other creative endeavors
Share dreams and writing in a safe, welcoming, and supportive environment
As a result of this workshop, you will
Feel nourished and refreshed by connecting with your wisdom, intuition, and creativity
Be able to use your nightly dreams to deepen your understanding of your daily experiences
Have a ready supply of writing prompts inspired by dreams and the subconscious
Increase dream recall and become a more skillful writer
Commit or re-commit to a lively, colorful, and constructive journaling practice that incorporates daily experiences, dreams, and creativity
About the Instructor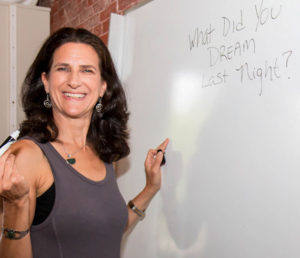 Tzivia Gover, M.F.A., is a Certified Dreamwork Professional, and author.
Register now: $195
Inquire about discounts for IDS Students and Graduates
---
Past Events:
Dreamwork 101: Dream recall, keeping a dream journal, and working with your dreams (completed)
11 a.m.-1 p.m. (EST)

In this interactive online workshop, participants will learn the basics of dreamwork, have the opportunity to work on one of their dreams, and experience group dreamwork.
Houses, Castles, Caves, and more … Working with Dream Architecture
11 a.m.-1 p.m. (EST)

In this workshop participants will look at the structures in their dreams: Houses with extra rooms or rickety staircases, luxurious castles, or broken down shacks: The architecture in our dreams can reveal a lot about the structure of our personal lives.

This workshop is open to anyone who has taken an IDS class or group with Tzivia or Justina, including the "Dreamwork 101" workshop.
Dreams that Go Bump in the Night: Working with Nightmares, Scary, and Disturbing Dreams
11 a.m.-1 p.m. (EST)

In this workshop we'll look at how to approach scary dreams, including nightmares, to find the healing message in even our most disturbing dreams. Participants will be given strategies to create feelings of safety when approaching scary dreams so that they can investigate the dreams' meaning and messages.
Dreams that Come True: Working with Extraordinary and Lucid Dreams 
11 a.m.-1 p.m. (EST)

Dream visitations, Precognitive, Clairvoyant and Lucid dreams are often classified as "extraordinary dreams." But so many people experience these types of dreams, it really is an ordinary—though very special—occurrence. In this workshop, we'll learn techniques for working with our so-called extraordinary dreams and finding the extraordinary elements in our so-called ordinary dreams.
The Mindful Way to Sweet and Healing Dreams
11 a.m.-1 p.m. (EST) live online format

In this interactive, online workshop participants will learn a nurturing and holistic approach to sleep, dreams, and waking well that is inspired by and supported by mindfulness meditation and yogic philosophy.
The Professional Dreamer: An Online Mini-Course with Dream Professionals and Authors Justina Lasley, Tzivia Gover & Laurel Clark
Are you a dream group leader who wants to take your business to the next level?
Are you a professional artist, author, or entrepreneur who wants to incorporate dreams into the work you do?
Are you a counselor or coach who wants to boost your clientele by letting them know of your expertise in dreamwork?
Do you want to create a plan to make your business more successful?
$59 per workshop
Click here to access the pricing page and checkout! 
IDS online workshops offer a safe, welcoming environment where you can connect with your dreams, and with dreamers from around the world.
We keep our groups small so you can have a fulfilling, personalized experience.
Enroll now. Space is limited.
DISCOUNTS ARE AVAILABLE FOR IDS GRADUATES AND RETURNING WORKSHOP STUDENTS