Enjoy the creativity and wisdom of your dreaming mind, and give yourself the gift of meaning.
Explore your dreams with a community of dreamers from around the world.
Awaken to Rise Featuring Justina Lasley
Online Masterclass Begins March 20, 2023
The universe is constantly sending you messages and guidance, but if you don't know how to translate or open yourself up to them, you could be missing out on your true purpose for being here.
Justina Lasley has teamed up with Patti Palmer Livingston, to bring you a free masterclass that will show you how to tap into, translate, and apply these messages from the universe.
Awaken to Rise features numerous guest experts in astrology, numerology, sound healing, and more who will give you daily tools, tips, and spiritual practices to re-awaken your ancient feminine wisdom, the gateway to your soul's true purpose.
IDS Certification Course
Applications are now closed for the
Dream Studies Certification Program for 2022- 2023.
Please check back with us for next year's program or get on our mailing list to hear about future offerings.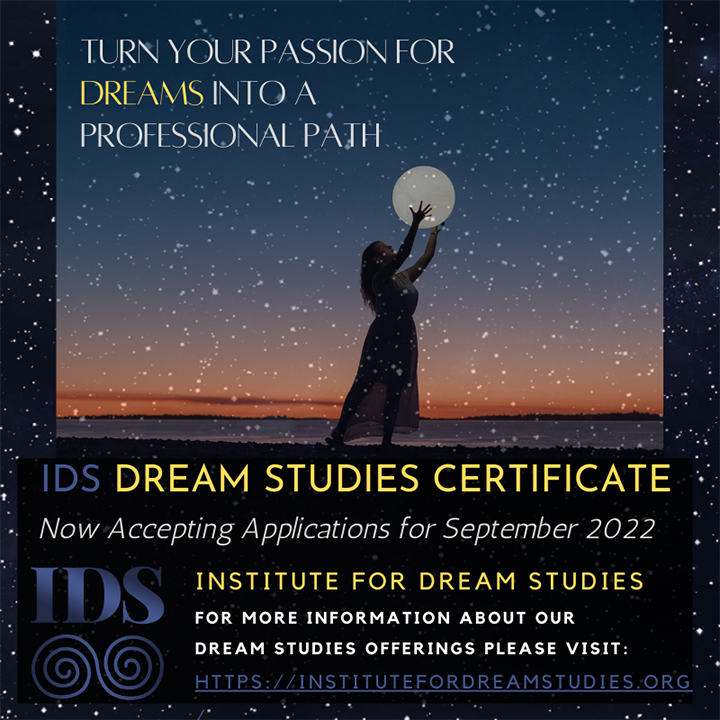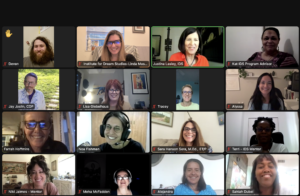 Going On Now


The Institute For Dream Studies Dream Certification Program
Check out our Institute for Dream Studies Certification Program that is in full swing right now. So excited to work with these incredible international students, mentors and Linda Mastrangelo, lead faculty.
For more info about future certification CONTACT US
The Institute for Dream Studies presents 
DREAM INCUBATION
IN THE CELTIC WORLD
with Caitlín Matthews
FRIDAY, MARCH 24, 2023

11 AM-1 PM PACIFIC TIME (California)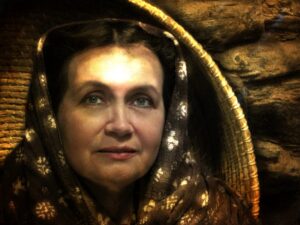 The Institute for Dream Studies is excited to host
a very special online event 

with Caitlín Matthews
Caitlín Matthews will consider dreaming from the perspective of the Celtic world, where different forms of dreaming were undertaken in relation to personal healing and tribal guidance.  We will also partake in a dream incubation meditation at the Temple of Nodens, sacred to the British god of sleep and dreams. This Romano-British temple complex is found at Lydney, on the Banks of the River Severn in south-east Wales where Aesculapian dream incubation was practiced alongside ancestral British dream practices.
No attendance cap necessary.  Participants will need a shawl or scarf for the meditation with which to mantle themselves.
Caitlín Matthews has kept a dream diary since 1965, regarding dreams as her rear-view mirror on the world, in both life-guidance and in regard to the diagnosis and healing help of her shamanic clients.  She is the author of over 83 books, including The Art of Celtic Seership, the Ancestral Oracle of the Celts, and Celtic Devotional. Caitlín teaches  aspects of the British and Irish ancestral and mythic tradition internationally. She has had a shamanic practice in Oxford for 34 years.