Dreaming New Dreams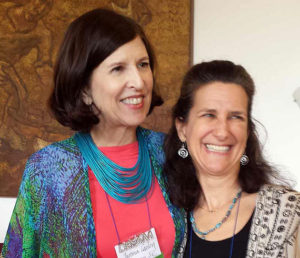 We are excited that Tzivia Gover is returning to IDS as Education Director, in order to lead the Certification Program. Tzivia is a passionate, prolific, and creative dreamer, who is an author, dreamworker, and 2011 graduate of the IDS's Certification in Dream Studies program.
After thirty years of nurturing IDS, founder Justina Lasley will continue her involvement in IDS, as well as continue to offer individual dreamwork and dream groups through her DreamSynergy program.
While there will be some changes here at the Institute for Dream Studies, much will stay the same. In particular, IDS will always remain committed to rigorous and in-depth professional training for people who want to learn more about the heart and science of working with dreams for the health and wholeness of the individual, and our world.